Summary
The United States has one of the most expensive health care systems in the world.
Genetic testing can assist with developing preventative health plans, reducing health care costs for patients (e.g. with chronic disease detection and management) in the long run.
Prescription drugs can be one of the costliest aspects of health care. Health insurers often do not cover the costs of higher-priced prescriptions fully. Pharmacogenomics can help patients save money on prescription drugs.
Health systems can reduce health care costs while still providing high-quality care by utilizing resources like Genome Medical, which can help health systems outsource work and assist with population studies.
---
There's no way to sugarcoat it: the United States has one of the most expensive health care systems in the world.
According to the Centers for Medicare Medicaid Services (CMS), U.S. health care spending grew 3.9 percent in 2017, reaching $3.5 trillion — or $10,739 per person.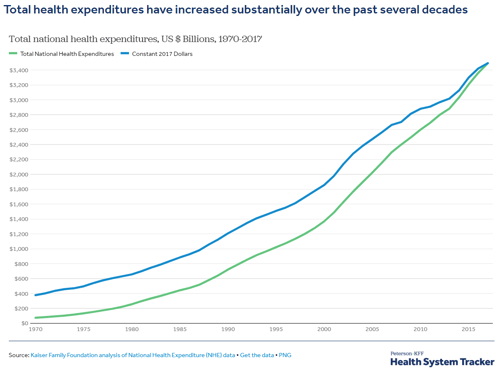 A 2018 JAMA study determined that the U.S. spends twice as much on health care as 10 other high-income nations. Furthermore, the prices of labor and goods, including pharmaceuticals and administrative costs, appeared to be the major drivers of the difference in overall cost between the United States and other high-income countries.
Although we know that health care costs have exploded, there does not seem to be any slowdown in the near future: the Congressional Budget Office estimates that the federal government will spend more than $1 trillion on health care (just Medicare and Medicaid) programs.
Why Are Health Care Costs Rising?
A 2017 JAMA study examined U.S. health care spending between 1996-2013. The investigators were interested in how the following key factors were associated with cost increases:
Population growth
Population aging
Disease prevalence or incidence
Medical service utilization
Service price and intensity
The authors determined that more than 50% of the increase resulted from service price and intensity, including the rising cost of pharmaceuticals. The remaining cost increase varied by type of care and health condition.
According to The Hastings Center, one of the top drivers of health care costs has been a push to use new medical technology, contributing to between 40 percent and 50 percent of annual cost increases. Additionally, The Economist states that aging and increasing populations, developing market expansion and rising labor costs have driven spending growth and will continue to do so in the future.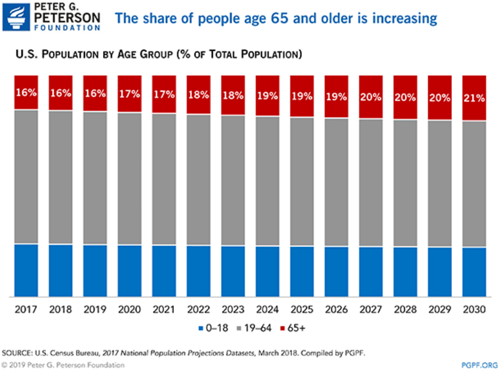 Unlike the problem of the uninsured, the cost problem has not captured as much public attention. Furthermore, higher health care spending per capita generally has not resulted in better health outcomes.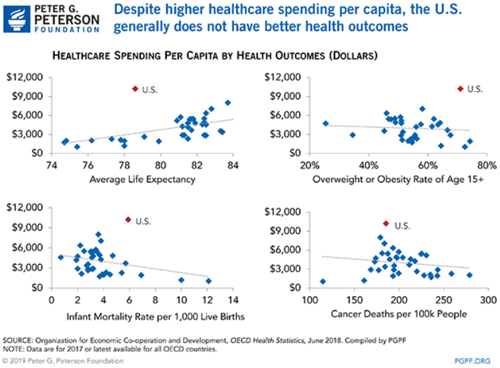 With so many factors contributing to rising costs, where can organizations within the health care ecosystem exert some control and rein in costs? Increasingly, health systems are seeking cost savings through genetic testing and genome-driven medicine, which can guide medical decisions throughout the patient's life when included as a part of his or her electronic medical record. Especially for debilitating diseases where time is precious, genetic tests implemented in a hospital system setting may save patient lives.
How to Decrease Health Care Costs Using Genetic Testing
Genetic testing can help reduce the cost of medical care.
The falling cost of sequencing has greatly benefited medical care around the world. The total cost of sequencing per individual human genome has fallen from $100m in 2001 to under $1,000. This trend has significantly improved the entire health care industry: from helping pharmaceutical companies create targeted medications to equipping doctors with diagnostic tests that will help them treat patients faster and more efficiently. All of these benefits have translated into the same goal: to more effectively and efficiently diagnose and treat patients.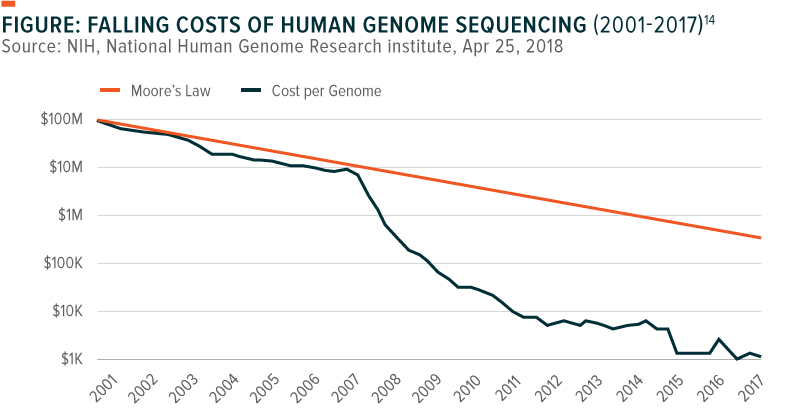 Genetic (genomic) testing can help two-fold:
Spare the unnecessary use of costly procedures (e.g. chemotherapy) [decrease costs]
Identify patients initially spared a given therapy under the conventional approach to decision making, but later recommend treatment due to the presence of certain genomic markers. [improve patient outcomes]
A University of Utah study evaluated how genetic tests can help to stratify at-risk populations and evaluate the aggressiveness of lung cancer. They offered chemotherapy for patients who had an aggressive cancer and chose other non-chemotherapy treatments for patients who had a less-aggressive cancer, sparing them the cost and the side effects that were less likely to be effective. The team found that the test added value after evaluating the test costs and treatments against health outcomes. Compared to untested patients, the tested patient cohort lived longer, had better quality-of-life and had more acceptable associated costs.
The positive results of genetic studies and screening programs have led some health care systems to enact large population health initiatives in the hopes of reducing health care costs and increasing quality of care for all of their patients.
Renown Health and the Desert Research Institute (DRI)'s Health Nevada Project is one example. Earlier this year, the project surpassed 35,000 enrolled patients, becoming one of the fastest-enrolling genetic studies in the country. Integrating genetics and genomics into community health care has allowed them to analyze and model public health risks in Nevada, serving as a national model for future population health studies and improving overall health through clinical care integration. Another example is Geisinger Health's MyCode Community Health Initiative.
Pharmacogenomic Solutions to Reduce Health Care Costs
As mentioned previously, controlling the high cost of medications is another way to reduce health care spending.
Americans spend on average about $1,200 on prescriptions each year. However, the cost is much higher for at-risk populations who are polypharmic (those who take multiple medications, e.g. the Medicare population). The AARP examined 267 brand name prescription medications widely used by older Americans – including Medicare beneficiaries. According to data from 2016 and 2017, this vulnerable population saw brand name prescription drugs increase by an average of 8.4 percent, which outpaced inflation.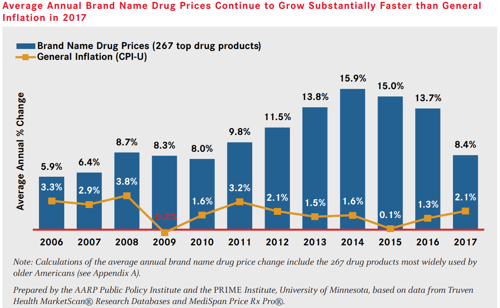 Health insurers often do not fully cover the costs of higher-priced or name-brand prescriptions. Although modern medicine has created many highly effective medications, the cost of those medications unfortunately is not inexpensive. As more medications are required to go through extra pre-authorization steps to prove medical necessity, payors are trying to find new ways to cut costs, especially for specialty medications. To counteract the rising cost of medications, a new area of diagnostic medicine called pharmacogenomics has allowed patients, payors and physicians to all benefit.
Pharmacogenomics
Pharmacogenomics is the study of how genes affect one's response to medications. Scientists have now been able to determine what medications may be better suited for a patient, based on his or her DNA.
Pharmaceutical companies make medications that fit a one-size-fits-all strategy. However, everyone metabolizes medications differently. To minimize adverse reactions from medications, a simple genetic test can help patients, physicians and payors.
Patients benefit by minimizing their risk from adverse reactions from medications, saving money on medications that don't work and the time it takes to go to the pharmacy to obtain those medications.
Physicians benefit by seeing patients once without needing to titrate dosages and ensuring that they are prescribing the right medication for each patient.
Payors benefit by avoiding paying for medications that don't work.
Many medications use the CYP2D6, CYP2C19 and CYP2C9 genes to metabolize medications in the liver. Finding out what type of metabolizer (poor, rapid, ultra-rapid, etc.) a patient is can be essential in limiting adverse reactions to medications, an expensive ER visit or in-patient stay, and the resources and time it takes for a physician to see that patient.
Consider this scenario:
A large number of patients cannot properly metabolize clopidogrel (Plavix®), a medication commonly prescribed to prevent blood clots. Clopidogrel is less effective for those who have faulty CYP2C19 genes and are considered "poor metabolizers." This makes clopidogrel less able to prevent heart attack, stroke and cardiovascular death. Furthermore, medications such as omeprazole (Prilosec OTC®) can make clopidogrel less effective. If a patient were to have an adverse reaction while on clopidogrel, they may need to visit the emergency room, incurring the time and cost of medical diagnosis, procedures and treatment. Similarly, physicians would also need to spend valuable time and resources treating the patient. In short, this scenario could have been avoided if the patient took a pharmacogenomic test that looked at the CYP2C19 genes in particular and indicated if he or she has an inability to properly metabolize clopidogrel.
Pharmacogenomics has utility in other therapeutic areas as well, especially in cardiovascular disease (e.g., statins, warfarin, clopidogrel) and psychiatric medications (e.g. ADHD, antidepressants, antipsychotics), plus for patients who are polypharmic.
Strategies to Reduce Health Care Costs for Health Systems
Health systems can provide the best care for all patients, reduce costs and increase patient satisfaction by triaging the most high-risk patients.
In a recent partnership, Genome Medical was able to augment staffing workflows to suit a leading hospital system's needs, reducing its significant genetic counseling blacklog in six months through a three-fold increase in the number of patients who could be seen through the Genome Care Delivery™ platform.
As a lab-agnostic medical practice, Genome Medical can order the right genetic test and provide pre- and post-test counseling to stratify at-risk patients, which facilitates population health studies that are more effective and result in better outcomes.
Genome Medical is a nationwide genomics medical practice that provides access to genetic experts to guide improved health and well-being for individuals and families. To learn how Genome Medical can be a vital partner by helping you and your health system lower health care costs and seamlessly integrate into your workflow, visit https://www.genomemedical.com/partners/providers/.